About Us
Rothford commenced trade in 1996 and the company has grown to become a comprehensive national solution for brand owners wanting to access the retail sales channels in New Zealand.
Rothford has sales representatives and merchandising & promotional staff from Kaitaia to Invercargill – Rothford boasts one of the most comprehensive market coverage infrastructures in New Zealand and unlike other companies we are happy to share details of store call frequency and cycle coverage with our partner clients.
With a mix of local and international brands and effective field execution combined with strong analytical and reporting systems – plus longstanding customer relationships at both store & outlet level and Head Office level, Rothford understands our clients' requirements and works hard to build strong sales and enduring brands in the market.
The company is run by the owners and whilst we rely on the skill, dedication and expertise of our experienced staff the success of Rothford is our success and by implication the success of our clients is directly associated to our own success.
Rothford has over the past five years maintained a strong focus on sales management and reporting systems and our long partnership with Opmetrix has driven capabilities and disciplines into our sales focuses, client reporting and store servicing management. Every field operative that calls on a store is linked to our Opmetrix system via I Pads providing comprehensive clarity of in market activity in real time.
We are passionate about the Rothford brand and our clients' brands and we have a philosophy of NOT being the biggest agency in New Zealand, but simply the best.
If you are looking for a company to manage and treat your brands as if they are their own and to fight furiously to grow sales and brand profile then Rothford should be your first point of call.
WHY ROTHFORD FOODBROKERS?
We pride ourselves in doing the very best job possible for our clients and their customers. Product can't be purchased by consumers unless on shelf consistently – so we make sure it is consistently on shelf. The industry is highly competitive – so we compete with passion every day to grow sales.
People like to deal with ethical and honest people – our HEART values ensure we act ethically and honestly.
Consumers want the best food brands and products to purchase – we work with the best people, their products and their brands. Information in "real time" about the market assists brand owners effectively make decisions – so we provide "real time" in-market reporting to our clients.
Dealing with the food groups at Head Office or store level requires knowledge, acumen and expertise – Rothford has it. We don't necessarily want to be the biggest agency in New Zealand – just the best. If you want the best give us a call.
Introduction
Rothford is proud of our history, commencing trade in 1996 the company has grown from very humble beginnings to a comprehensive national solution for brand owners wanting to access the retail sales channels in New Zealand. With representatives, merchandising & promotional staff from Kaitaia to Invercargill – Rothford boasts one of the most comprehensive market coverage infrastructures in New Zealand and unlike most other companies we are happy to share details of store call frequency and cycle coverage with our partner clients. With a mix of local and […]
… Read more
Consulting
In addition to our Sales packages, we also offer Market relevant consultancy services which can be commissioned independently or as part of a modular solution for your business:
Collaborative management Inventory (CMI) for DC products
Dispatch and Logistics solutions
Pre Market Entry due diligence
Business Plan creation
FMCG recruiting and HR solutions
Brand or packaging concept work
Trade reporting (such as distribution reports)
Experienced Sales Representatives covering supermarkets across New Zealand
SALES
Rothford has a specialised sales focus on the owner operator stores in New Zealand.  Our team drive sales at store level with specific focus on in store activity to complement Group Banner promotions and to exact maximum shelf presence for our brands.
Our team of seasoned FMCG professionals work with our merchandising team management to ensure optimum shelf presence, but are singularly focussed on the sales component of the process.
This allows a very specialised focus on nurturing in store relationships and delivering the professional support our retail customers require to increase sales and manage their GP requirements.
Our sales team have become specialists in ensuring the selling tools we utilise not only generate optimum sales, but also fantastic ROI on trade spend for our brand owners.
The sales team are passionate about sales and we see year on year growth with our clients sales irrespective of the trading climate and in many cases our Sales Team have become important influencers with the stores own management when considering best options.
MERCHANDISING
Rothford's Merchandising team is run as a separate operating structure to allow an honest and tenacious focus in the pursuit of excellence in shelf management and real time data collection.
Every field operative in the merchandising team whether full time or part time is equipped with devices linked to Rothford's proprietary Opmetrix system to allow not only the capture of real time distribution and survey information, but also to allow the dissemination of client and promotional information to the teams around the country.
The management of our merchandising teams work closely with our Sales Managers and territory reps to ensure optimum shelf pressure and promotional management in the owner operated stores.
Additional shelf space, off location and display builds outside of normal working hours are all part of the dedicated service.
In the corporate retail banner(s) the effective execution of in field tasks for our corporate retailers allows the professional execution of shelf management and in-store activity compliance.  Our merchandising team also use their relationships at store level to assist in gaining additional off location space wherever possible in liaison with the store management.
The Merchandising Team not only conduct day to day merchandising activity and data collection through our system, but also can assist clients with surge work such as NPD, relays and in market promotional compliance.
Rothford recruits and continually trains the very best merchandising staff in the country as we know that it is at the shelf face where product availability and shelf impact are critical in optimising sales.
We have one of the highest call frequencies per store and call cycle management and compliance is managed in a disciplines and professional manner.
For the very best in merchandising – Rothfords Gold Standard merchandising team is setting the benchmark in FMCG shelf management.
Gold Star Sales Merchandisers covering New Zealand from Kaitaia to Bluff.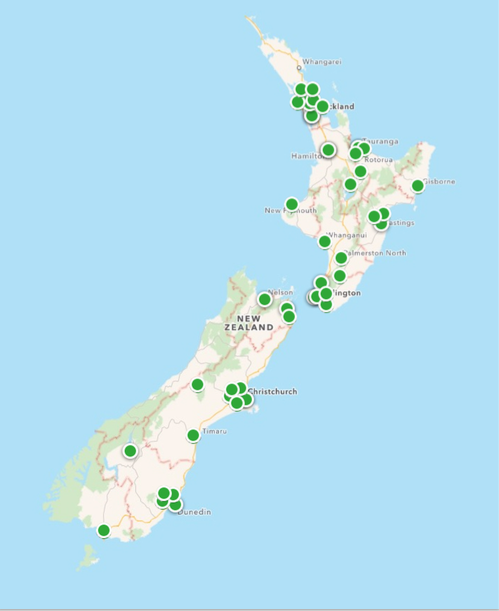 Opmetrix Case Study As a leading New Zealand business offering experienced FMCG professionals to drive sales for manufacturers in the retail sector, Rothford International Foodbrokers, an established sales, marketing, food brokering and consultancy company, is...
read more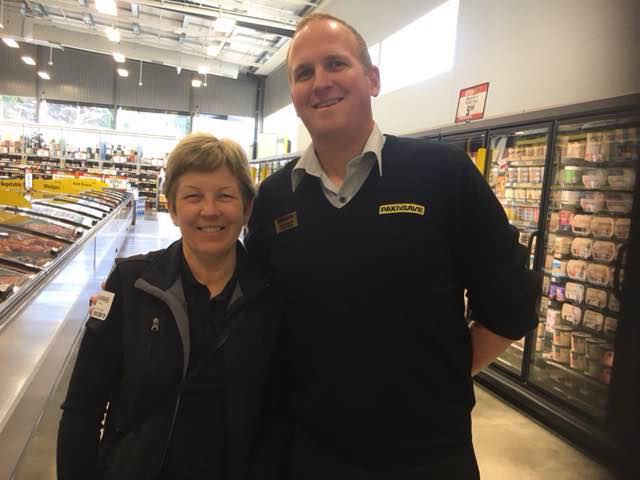 Key Account Management Services
Rothford provide comprehensive Key Account Management services covering the most important aspects of FMCG best practise head office management services.
Day to day Head Office Key Account Management.

New Product presentations and managing ranging process for brand owners.

Category Reviews.

Progressive promotional management via web portal.

Foodstuffs promotional programme management.

Trade spend management.

Setting Key Account sales strategies to deliver the best platform to achieve results at field level.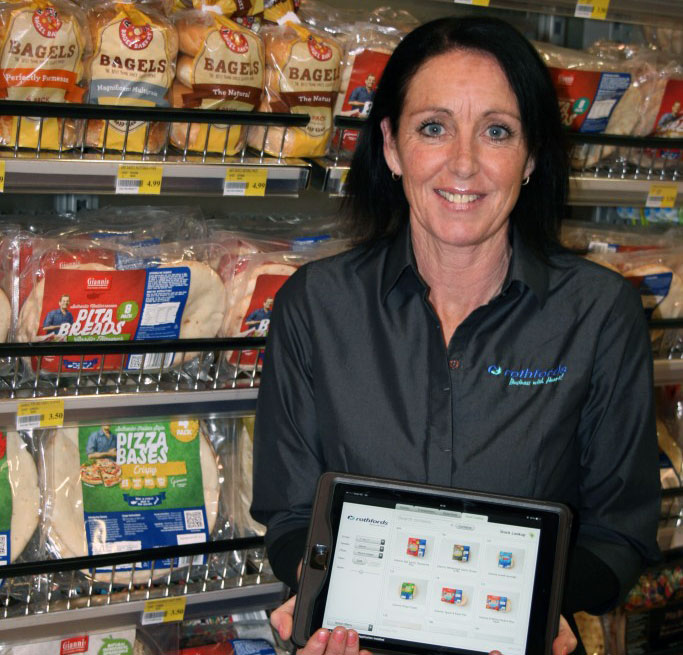 Field Sales Representation
Truly National sales and merchandising coverage.

80% of major New Zealand supermarkets called on weekly.

Full integration of Opmetrix in field.

Experienced and passionate territory sales representatives covering all major Cities and Towns nationwide.

Dedicated, well trained and experienced sales merchandising teams nationwide.

Best Practise merchandising services provided to short shelf life brand owners managing stock ordering and rotation.